Buy doodle art
Via A doodle a day you now can buy doodle art of a doodle a day as a work of art for your home. You can buy a large part of my work on canvas, aluminum dibond or on another medium of your choice. You then have an original work of art to display on your wall at home. For example in the living room or in the sleeping room of the kids.
You can choose a beautiful fullcolor work that really stands out. Or order a nice print of a black and white doodle if you want something less striking. You can view all doodles on a doodle a day via the menu at the top.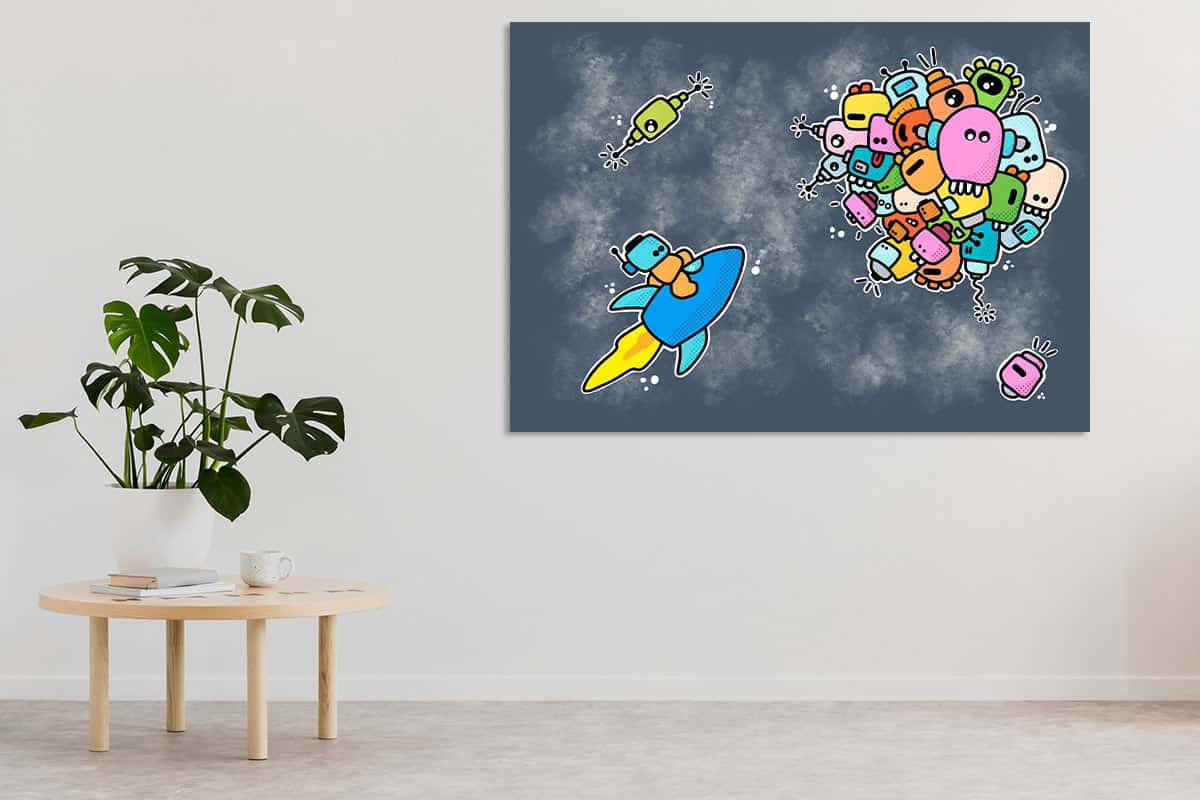 Fine Art America
To buy this unique doodle art you can go to Fine Art America. You can order beautiful prints in fine-art quality through them. You can choose which medium and in which size. This way you can quickly and easily buy a beautiful work of art for your home. Or to give to someone else.
Want to buy doodle art?
Would you also like to buy a cheerful work of art for your home? Take a look at my work at Fine Art America. Or send me an email at rik@adaoodleaday.nl and ask about the possibilities. Soon you will also find an overview here with all doodle art that is for sale.